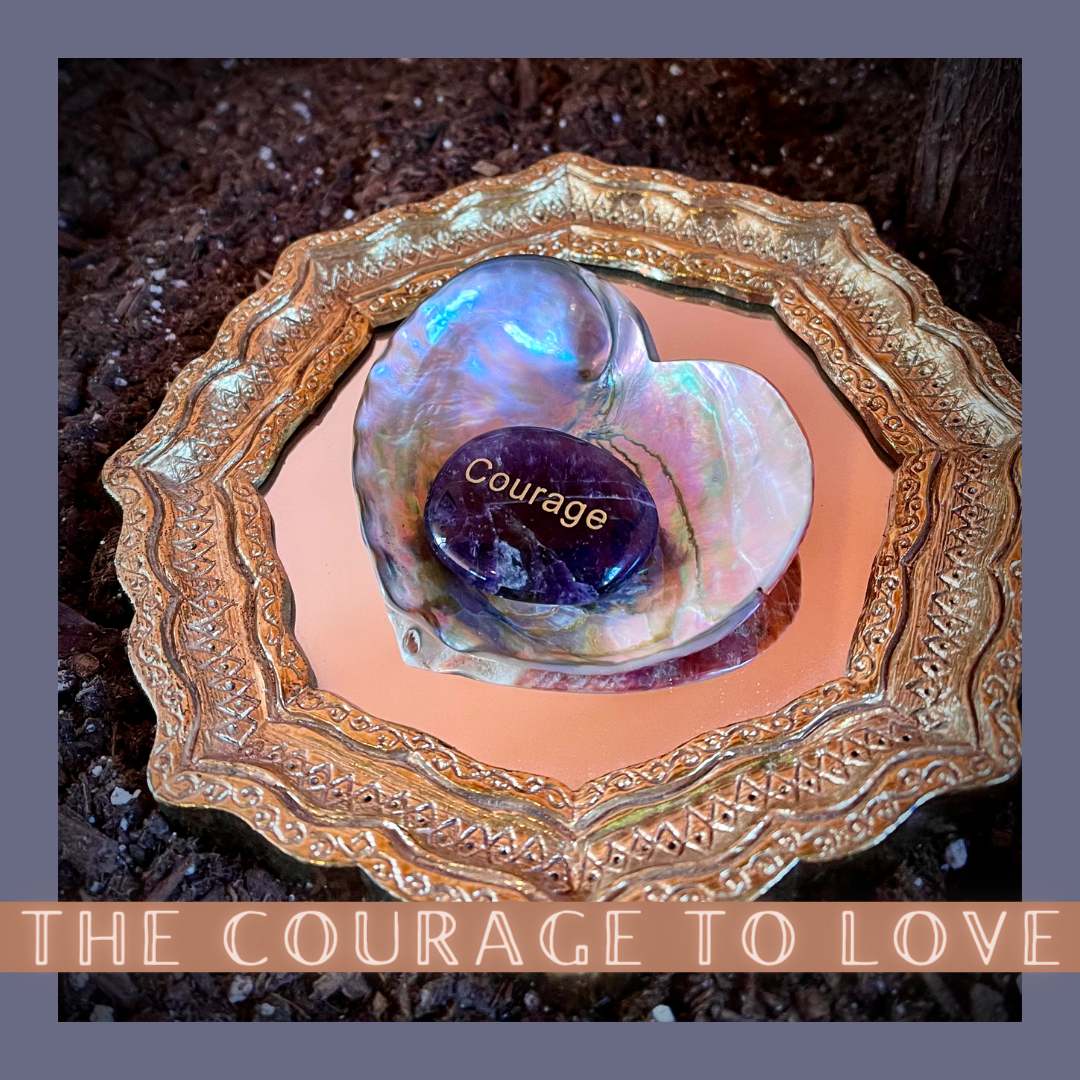 As we look forward to sharing love in our own lives and relationships this season, we want to encourage all to do the same!  Sometimes sharing love is as simple as a phone call just to chat, sending a "virtual" hug, or a kind note in the mail.
Here, we share our "
Top 5 Gifts to Invoke the Courage of Love

", to help love expand and grow, while also supporting our small business! 

Thank you for your love.
*PS! Keep in mind:
We are happy to ship!

*

 
- GREEN/HEART Anahata Singing Bowl:
Our heart chakra aligned singing bowls make the perfect gift for those in need of harmonizing and balancing emotions (probably all of us!).  While used thoughtfully, or in meditation, the tone can help center our emotions so we are able to give and receive love more fully.



- Abalone Carved Hearts:
These locally carved abalone hearts (small dish, "pocket" hearts and hair clips!) are an appropriate gift for anyone in your life, regardless of gender or relationship!  Who wouldn't appreciate the beauty created by nature itself, shaped into a symbol to remind us of love?



- "Love" Essential Oil Blend:
Wanting to create the perfect romantic ambiance? Our olfactory cues play a big role in what turns us on.  This Love Blend of essential oils adds just the touch when diffused throughout your space, with uplifting scents such as Geranium, Orange and YlangYlang.



 - Raku Mini-Hearts:
Need a sweet non-romantic gift for a grandchild, friend, or someone who's been helping out?  These beautiful raku mini-hearts would really do the trick.  These hearts come in an organza bag with the story of their creation.  Choose from heart-warming designs, such as; owl, tree of life, spiral, wings, angel and more.
 -  Rose Quartz:
Great for mothers, daughters, and anyone needing a compassionate confidence boost.

"The Heart Stone" emits a gentle, unconditional love. 

It is commonly used to increase self-assuredness, confidence and compassion (self love).  This stone has a very feminine energy, associated with the Heart Chakra.



---